With plans in hand, I took a trip to ye-old Home Depot to pick up my supplies. I needed to rent their truck, so I bought more than I needed and I also picked up some supplies for other projects. No I'm not using landscaping timbers in my build! It was hard to find enough 2×1 pine boards that were straight. I went through probably 50 to get the ones I needed.
I quickly got to work cutting everything down to size, starting with the frame boards themselves. I figured if I go a section at a time it will allow me to adjust my cuts for any imperfections along the way. I bought a new blade for my miter saw and whew does that make some smooth cuts!
Once the boards were all cut, it was on to the Kreg jig for pocket screws. I put a pair on each end of the cross supports. A little clamping and a few screws later and I had four frame sections done.
Things were going along really well and I was getting an hour or so in each day to get more together. After about a week or so I got the whole frame together, glued, and nailed together. There will be an inner frame to add rigidity and to hold everything together better.
You know how when things seem to be going well something has to go wrong, right? Well….
So yeah, I broke my elbow. Not doing this! You remember those landscaping timbers from earlier in the post? Those were for a new swing set we got for our kids. I needed to level off a large space for it to be installed. I rented one of these bad boys to do the hard work…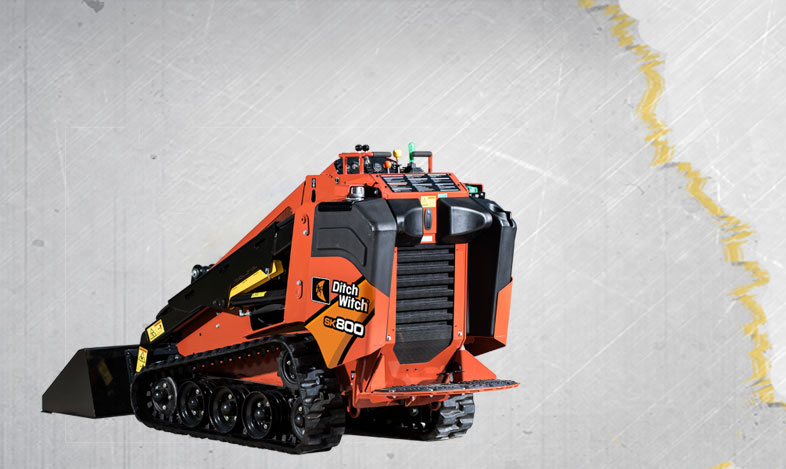 It really worked well. Throws you around a bit, but it was a lot of fun. I rented a second bucket for it so I could move a ton of mulch around to get more bang for my rental buck. I changed out the bucket and went to get back on to start moving mulch around and….. I tripped and fell on my concrete driveway. OUCH!
Long story short, fractured my radius at the elbow and I'll be immobilized for 2 weeks and then another 6 before I can really do anything with it. Looks like I'm gonna have to hit pause for a while.